Keynote Speaker – Shari Fitzpatrick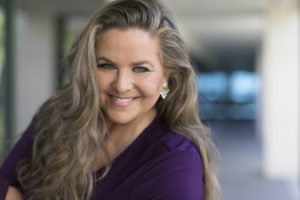 Shari Fitzpatrick is the creator of the world's famous line of gourmet-dipped strawberries, the renowned Shari's Berries.
Today Shari is the author of her book "Berried in Chocolate" , travels internationally  as an inspirational speaker  and distributes her new line of premium chocolate gifts exclusively at berriedinchocolate.com!
While sharing her inspirational story, Shari will cover the value in doing what you love, how to balance work inside your life and the importance of having your priorities in the correct order.
Through storytelling and humor Shari will share simple secrets for success while reminding you that we become stronger and learn the most during the difficult times in our life.
Those in attendance will leave motivated, energized and encouraged!
Break-Out Speaker – Dr. Petra Hoette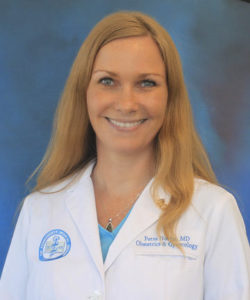 After graduating from the medical school of Georg – August Universitat – Medizinische Fakultaet, Goettingen, Germany in 1998, Dr. Hoette completed her residency in Family Practice through UMDNJ at Hunterdon Medical Center in Flemington, NJ. She worked in private practice in Flemington, NJ for nearly a decade as a family physician with the main focus on OBGYN, newborn care and pediatrics.
After relocating to the greater Sacramento area in 2011, she started working with The Permanente Medical Group in the department of Women's Health in Folsom. Her special interests include Health and Wellness for patients and their caretakers alike.
Dr. Hoette has been an integral part of the Physician Health and Wellness Committee at TPMG since 2016. Through her work on this committee, she is able to raise awareness of physician burnout and help physicians utilize mindfulness practices to strengthen their resilience.
Since medical school, Dr. Hoette has had a special interest in nutrition and how to optimize one's health and wellness through eating well and exercising. As a teaching faculty member of the UC Davis ACE-PC program, she hopes to teach these practices to her medical students early in their career.
Dr. Hoette lives in El Dorado Hills with her husband and two teen age daughters. They enjoy spending the winter on the Tahoe ski slopes and the rest of the year on their bikes or on hikes.
Break-Out Speaker – Kassy Clifford
Kassy is an Integrative Nutrition Health Coach whose journey to wellness began 25+ years ago when our oldest child was diagnosed with Autism at the age of 3. Then, ten years later, with the adoption of our 3 youngest children (who came from severe trauma). And finally, after my diagnosis of an autoimmune disorder, 7 years ago. It is my goal to share my experience and hope with others who suffer.
Unlike a dietician or conventional nutritionist, I encourage each of my clients to look at all areas of their life. Being healthy has so much more to do with just the food we eat. In addition to a healthy, well-rounded diet, we will explore relationships, career and spirituality, and how these areas of our lives play a role in our overall health and wellness.
Break-Out Speaker – Danielle Foster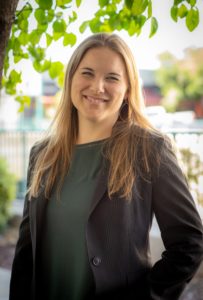 Danielle Foster is a student of yoga and consciousness in all walks of life. Danielle has been trained in trauma-informed teaching and is a 500-hour certified yoga teacher. Community classes and accessible yoga for all to experience are Danielle's class focus areas. As a teacher, Danielle works to provide options and support for each student to choose her journey with her breath and body. When not on the mat, Danielle uses her degrees in Community Development and Public Administration to work in affordable housing and social services. She also enjoys gardening, swimming, and walking her silver lab, Oski.