Keynote Speaker – Chrysa Demos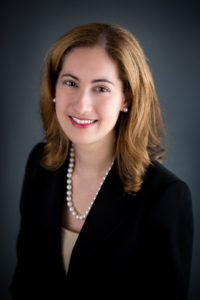 Chrysanthy Demos currently serves and the President and CEO of AKT Investments, Inc. Born and raised in Sacramento, California, Demos earned a Bachelor's of Science in Foreign Service from the Walsh School at Georgetown University and a Master's in Business Administration with a focus on Finance and Management from the University of Pennsylvania's Wharton School of Business. Mrs. Demos serves as a director of the Greater Sacramento Economic Council, as a member of the Board of Visitors of the UC Davis MIND Institute, and as a member of the Sacramento Host Committee, among other community endeavors. In 2008 Demos founded PAGE, an English medium primary school in Pabna, Bangladesh, which she continues to operate.  She lives in Sacramento with her husband George and their two young sons.
Break-Through Speakers Coming Soon!